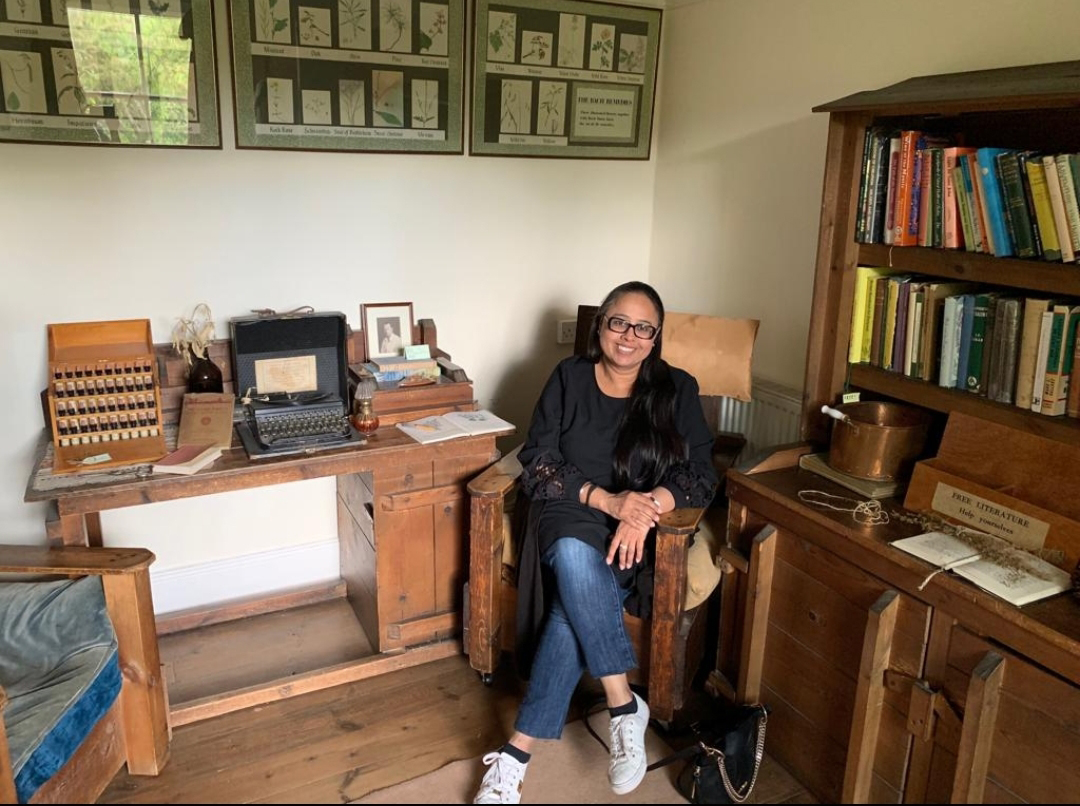 Rameet Kaur Vohra (Reema Vohra) - BFRP
Eternal Healing
Born of parents, who believe in being of service to one and all of His creations, in whatever meagre manner one can, I grew up to be a girl with lots of love and humility, with a heart to always serve with a smile. Scholastically brilliant and an all rounder, I loved to talk much as well! Never did I know, that all of these traits that I had, would one day magnetically pull me into the beautiful world that I now live in, of my work, that's my passion and my vision - to create and leave behind a beautiful world with healthy, healed, smiling hearts all around.
I got engaged and married at the age of 21, where my mentor Dr. D.S.Vohra , saw my passion for learning (as I did my B.Ed. From the prestigious "Guru Gobind Singh Indraprastha University, Delhi, while my 1st born was still a year old only and totally on my feed). I worked as a teacher for a short while after that and even pursued and completed a Masters Degree in English with my 2nd daughter just born. But finally, my desire to do something greater and of more value, not only to me, but to all whose lives I touched, brought me into the world of Homoeo-Bach Therapy, guided by my grand father-in-law Dr. D.S.Vohra in 2003. His passion to serve ignited the same light in me, to be of service to humanity in any beautiful way I could. Blessed with his energy and zeal and passion to serve, I've committed myself to continue this work , his dream, with utmost love and care. His passing away in Sept. 2010, was a big jolt for me, but he still lives on with me, in me , always guiding me with his beautiful light, helping me heal all who need to be physically & emotionally set free of their disease, their worries and their traumas.
My journey as healer brought me into the learning of EFT, Timeline Technology and Hypnotherapy Practice, finally becoming an NLP Breakthrough Coach as well. And bringing together my knowledge and learning , from all of these healing modalities, I feel so much gratitude and love for the one who's opened up so many doors for me to keep growing in my path towards being of loving service to all humanity.